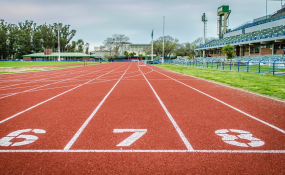 Photo: Pixabay
By Anastacia Sibanda
Gaborone — Just when Batswana were about to come to terms with Lydia Jele's doping saga, the country has found itself caught in another spider web of doping.
Botswana National Olympic Committee (BNOC) chief executive officer, Tuelo Serufho announced during a press briefing on March 1 that one of the athletes had returned an adverse analytical finding.
He said the sample of the athlete who was tested during the Francistown Super Night on March 27 was said to contain clenbuterol.
He said the issue was still under case management, adding that before the athletes were sanctioned they were not at liberty to share details because the athlete was yet to be found guilty.
"So if we prejudge we are doing an injustice to the athlete. Therefore, we plead with the media that where possible, when a case is not yet concluded and the information is still confidential, we treat it as such and again if we disclose his name at this juncture, we will be violating his rights," he said.
Furthermore, Serufho said the athlete was not part of the national team that would compete at the coming Commonwealth Games, and therefore would not weaken the team and diminish their chance of winning the eight medals they had set for the Commonwealth Games.
He, however, said as BNOC they were concerned because he was a Motswana and was showing a lot of promising on track.
He said once a case has been completed, it was mandatory that they publish the name of the athlete.
Serufho decried that the doping cases have brought a spotlight to Botswana, and that it may portray local athletes in a negative light and result in international doping organisations' interest in the local athletes.
To address issues of anti-doping, Serufho said the leadership of BNOC, Botswana National Sport Commission (BNSC), Regional Anti-Doping Organisation (RADO), Botswana Athletics Association (BAA) and Botswana National Anti-Doping Organisation (BONADO) addressed the Commonwealth bound team on anti-doping matters.
Source : BOPA