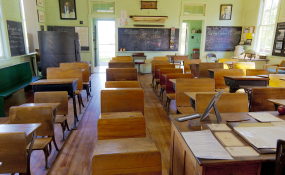 Photo: Lisa Baird/Pixabay
By Nuusita Ashipala
Ongwediva — The Deputy Minister of Finance Natangwe Ithete has impressed on school principals to shelve unnecessary trips and activities that do not directly benefit learners.
Speaking at the Oshana Region awards ceremony on Friday, Ithete said the meagre available resources should be carefully controlled and wisely spent on critical core functions such as teaching and learning resources.
"Let me therefore urge all of you, especially regional management and principals, to ensure prudent financial management, perseverance and resilience," said Ithete.
Ithete said despite the current economic challenges, the government through the Ministry of Finance will continue to support education by allocating the largest chunk of the national budget to the education sector.
Ithete was pleased with the region's results in the previous academic year. He said he took cognisance of the lack of houses for teachers, which compels teachers to travel long distances to and from school, losing out on time to complete their work promptly. He also highlighted some of the other challenges learners and teachers face, such as dilapidated classrooms, which compromise a conducive environment for both teaching and learning. The deputy minister also mentioned the lack of hostel accommodation at secondary schools, which exposes learners to various social challenges.
"I am aware of the many challenges facing the education sector not only in this region, but elsewhere in the country, but in spite of these challenging circumstances, you managed to stand out and produce remarkable results." He encouraged parents to be serious with their children's education, saying parental absence has serious negative consequences on children's results.
"The most important part of education starts at home. If you allow your child to be disrespectful of you, his/her parents, that child will not have true respect for anyone," said Ithete.