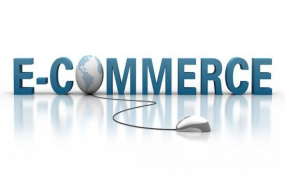 Photo: The Ethiopian Herald
By Yohanes Jemaneh
Internet based economic activities such as ecommerce have become a common phenomenon in the world today easing the process of business transactions. Though Ethiopia lags behind in adopting and introducing these technologies, it is now working to introduce ecommerce by preparing legal frameworks and coordinating infrastructures.
Over the past years, internet marketing has seen significant improvement in Ethiopia. Banks have also started electronic banking services. This can be attributed to improved access and the ever increasing habit of using internet as major source of information. In fact, there are more than 15 million internet subscribers in the country.
Then again, despite the significant rise in internet marketing, absence of legal frameworks has hindered the introduction of electronic commerce (ecommerce).
Ecommerce is not only about facilitating market information online as it also includes other services including product transactions among marketers, says Abere Shiferaw, Private Sector ICT Development Senior Expert at the Ministry of Communications and Information Technology.
In recent years, the country has been striving to transform internet marketing into ecommerce by drafting policy and working for its implementation, he adds.
The introduction of ecommerce would be a significant move to conduct effective marketing, promote technological innovation through competition and enable businesses and consumers to buy and sell products and services within a short period of time, as to him.
Besides, availing products with cheap price cutting various market chains, it also makes it easier to promote products and brands internationally.
Abere says the introduction of ecommerce would be another addition to the country's efforts to attract Foreign Direct Investment as it would make it easier for companies to trade inputs and outputs online.
The major shortcomings in the sector are absence of online marketing and financing system as well as legal frameworks to build confidence, according to Biniyam Negesu, owner of Dire Tube, an online media.
Proper ecommerce law would create feasible environment. In addition, access to and quality of internet services has to be improved states Biniyam.
Ministry of Communications and Information Technology has drafted policy and manuals to launch ecommerce by drawing lessons from the experience of India, particularly on the implementation of Cash on Delivery System to prevent misconducts.
India is the second leading country in ecommerce whose business to business trade expected to reach 900 billion USD by 2025.
Various standards are also under preparation to monitor and assess companies that would adopt ecommerce, Abera expresses.
The establishment of legal framework is a critical measure to launch ecommerce in the country, believes Abdurahim Ahmed, Corporate Communication Head at Ethio telecom.
For him, strong and close collaboration among stakeholders is also vital to launch ecommerce as online marketing needs coordinative efforts of all stakeholders.
Besides availing legal frameworks, it is also imperative that the country strives to improve internet access. "While supplying market information online, Dire Tube faces challenges related to internet service interruption and poor connection," says Biniyam.
Ethio Telecom, the sole provider of internet services in the country has been working to improve internet access from the current 85 to 95 percent by 2020.
Abdurahim also adds the major reason for poor internet connection is customers' awareness gap in balancing the capacity of internet bandwidth (megabyte) they bought with their consumption.
Through awareness creation campaigns, Ethio telecom is urging customers to buy internet packages as per their consumption demand.
The country's internet connectivity (international gateway) has reached 20 gigabyte per second during the second Growth and Transformation Plan which stood at 3.2 gigabyte in 2009/10, notes Abdurahim.
The damaged caused on internet fiber optic during infrastructure installation and electricity interruption are also among the major factors that result in poor internet connection, he stresses.
"When the newly established Federal Integrated Infrastructure Development Coordinating Agency commences operation and coordinates the activities of institutions engaged in infrastructural development, the problems would be solved," he adds.
"If the country manages to overcome the challenges on time, it would be possible to launch ecommerce within a short period of time," believes Biniyam.
Though it seems late, it is the right time for the country to launch ecommerce as it eases the import-export activities of companies installed in the newly built industrial parks, and hence penetrate into the international market.