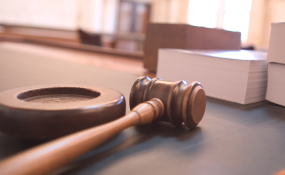 Photo: Joe Gratz/Flickr
A Durban trucking business owner - who was sentenced to life imprisonment after pleading guilty to murdering his wife - is standing trial again on the same charge.
This time Rajiv Sewnarain, 51, has pleaded not guilty and has refused to disclose his defence.
Sewnarain confessed to the murder of his wife Shanaaz about two weeks after she was gunned down in an alleged staged hijacking, when the couple went out to buy pizza in December 2010.
Soon after, he appealed his conviction, claiming he was not mentally sound, had been suffering from depression and was on medication at the time. But the appeal failed.
He then raised a "technical point" - that, as required by law, he had not been informed of his right to have assessors at his initial trial in the Durban Regional Court.
This was upheld by Judge Thoba Poyo-Dlwati in the KwaZulu-Natal High Court in Pietermaritzburg, who ordered that he be retried.
The trial began before Durban High Court Judge Shyam Gyanda this week.
Sewnarain, who remains in custody, elected to remain silent, and put the State to the proof of all the elements of the offences.
According to the indictment, he is charged with murder, alternatively conspiracy to commit murder, and defeating the ends of justice.
The State alleges that the couple had an acrimonious relationship and that Sewnarain was having an affair.
Shanaaz became suspicious and Sewnarain allegedly "became intolerant of her suspicions and decided to have her killed".
He hired the services of a hitman, known as Boxer. He and Boxer agreed that they should commit the crime in a staged hijacking, it is alleged.
On that Friday evening, Sewnarain asked his wife to accompany him to buy pizza. On the way home, they were accosted by the "hijackers" who got into the back seat of the car, instructed Sewnarain to continue driving and then shot Shanaaz multiple times.
Sewnarain was shot once in the shoulder, allegedly "to lend credence to the tale of the hijacking", which he then reported to the police.
According to the post-mortem report, Shanaaz died of multiple gunshot wounds.
So far, the couple's son Srikesh Sewnarain, and a friend of the family Soonil Roopram, have testified.
The trial is expected to continue next week.
Source: News24