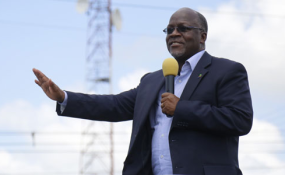 Photo: The Citizen
By The Citizen Reporter
Dar es Salaam — President John Magufuli has sent best wishes to all Tanzanian women as they mark the International Women's Day on Thursday, March 8.
In his Twitter message, President Magufuli said he recognized the contribution made by women in building the country.
"We will continue respecting you, we'll continue cooperating with you and recognize your contribution in improving the welfare of our society," reads in part his Twitter message.
The International Women's Day is celebrated across the world for the purpose of recognizing women's achievements in making the world a better place to live.
The day is marked on every March 8 all over the world.
The International Women's Day first emerged from the activities of labour movements at the turn of the twentieth century in North America and across Europe.
Since those early years, International Women's Day has assumed a new global dimension for women in developed and developing countries alike.