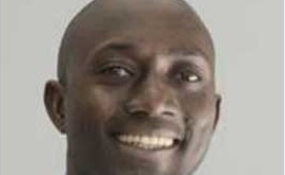 Photo: The Citizen
By John Namkwahe
Dar es Salaam — A St Augustine University of Tanzania (Saut) lecturer and a PhD student at University of Johannesburg (UJ) Baraka Nafari who was on Friday, February 23 reportedly killed in a suspect car accident in South Africa is expected to be buried at Kasulu Urban in Kigoma Region on Friday, March 9.
This was revealed by the cousin of the late Nafari, Mr Uwezo Edward, when contacted by The Citizen over the phone on Thursday.
He further confirmed that the funeral service will take place in Kasulu at the Roman Catholic cemetery at around 11am.
According to him, a charted aircraft carrying the body Nafari and some of his family members is scheduled to land at Kigoma Airport at around 9:30am on Friday from Johannesburg.
"We will be accompanied to the funeral by some of the representatives from the UJ and his fellow classmates," he said.
This comes after the UJ management, students and relatives on Wednesday, March 7 had paid their final respects to Nafari during a special memorial service organised by the institution.