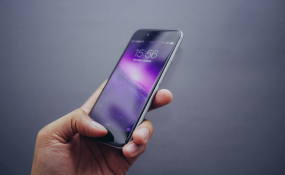 Photo: Pexels
By Winnie Atieno and Lucy Mkanyika
The alarm has been raised over the rise in rape incidents targeting elderly women in Taita Taveta County.
On a dark Saturday evening in Lushangonyi Village in Wundanyi, a 71 year-old Mary Lenjo (not her real name) was on her way to check on her chicken when unknown assailants attacked her from behind.
After falling down, they gagged and raped her for hours.
The following day neighbours found the old woman outside her house, unconscious and barely alive.
She was rushed to Wesu Hospital in Wundanyi while in critical condition.
The grandmother was later transferred to the Coast Provincial General hospital, the only referral hospital in the region that offers specialised treatment.
Sadly, Five days later, the grandmother died at the hospital.
To date, no one has been arrested over her rape and murder.
SEX PREDATORS
The rape and murder of Ms Lenjo is part of an emerging trend in the county where old women are becoming prey to sex predators.
Lushangonyi is emerging as a hotspot for defilement and rape cases.
The assailants target very vulnerable young girls and old women in the area.
In 2017, an 80-year-old woman was raped and left for dead in a forest in the same village.
The woman was sexually assaulted while going to a shopping centre in the evening.
The granny was rushed to Wesu Hospital in Wundanyi where she received treatment.In the same year, a middle-aged woman was raped, struggled to death and her eyes gouged out. One suspect was arrested.
A villager, Ms Mary Mdawa said such cases are becoming rampant in the area.
"We no longer allow our children to play unattended. We escort them and take them to and from school," she said.
GANG
Officials of Sauti ya Wanawake, a lobby group that has been fighting sexual crimes in the region, noted that the assailants have been operating as a gang in the area.
Ms Mackrina Mwamburi alleged that the assailants are known but remain free residents fear reprisals if they report them to the authorities.
"Women told us that they fear appearing in court as witnesses because they might be targeted by the criminals," she said.
The allegations might be true as a relative of Ms Lenjo said she had information on who might have committed the heinous crime.
However, she was reluctant to disclose the information to police for fear of being forced to testify publicly in the courts.
RAPES BAFFLING
In the past three years, police have been baffled by increased numbers of defilement and rape cases in the county.
In 2016, another 81-year-old grandmother was also raped at her home in Maungu.
The attacker sneaked into the old woman's house at night and raped her.
In yet another incident, an 83-year-old woman was raped and murdered in Godoma Village in Mwatate.
In the same year, an-81-year old escaped a rape ordeal after she hit her attacker on his private parts forcing him to flee.
"They target the old and very young who are vulnerable. The gangs spy on their targets before striking," Ms Mwamburi said.
The old women and children are easy targets because they cannot easily identify the criminals, therefore making it difficult for police to arrest them.
Ms Mwamburi said they are very concerned because the cases might increase should the police fail to intensify security in the area.
She said the cases brought in the limelight might be a drop in the ocean as some go unreported.
CRIMINALS UNIDENTIFIED
Wundanyi OCPD Benjamin Muhia said it is impossible to arrest the criminals since some victims could not identify them.
He said they have launched investigations into the recent rape case and urged residents to work with security officers to arrest the criminals.
"We will arrest the criminals once we get [information] as to who committed these crimes," he said.
According to Dr Griffins Manguro of the International Centre for Reproductive Health, statistics from the Coast Gender Based Violence Centre indicates that 80 percent of rape victims in Mombasa are below the age of 15.
"Rape is an abnormal expression of power. Rapists' rape people because they feel they have power over their victims and the victims are vulnerable. That is why people rape grandmothers," Dr Manguro.
He mentioned, mental health illness, alcohol and other drugs are some of the things that influence rapists.
Dr Manguro said there is a lot of stigma associated with rape.
EMPOWER COMMUNITY
"The community needs to be empowered and sensitised. Rape is not normal and there's a right to justice. Sometimes they cover for rapists and refuse to provide evidence. Law enforcement officers need to be aware of how to go about this issues. Evidence collection and prosecution is determined by what police present," he added.
In Mombasa, suspected rapists break into houses to commit the heinous crime on their targeted victims.
A section of Lushangonyi residents claim that increased use of drugs and illicit alcohol has led to such vices in the area.
They urged security agents to intensify patrols in the village which has turned out to be notorious for rape.
"We are also asking for a police booth to be constructed here. These cases are making us fear for our lives," said Ms Violetta Mwadilo.
Ms Mwadilo also said men who rape elderly women and children should serve harsher sentences.
"The court should slap them with life imprisonment for them to serve as an example to others with similar behaviours," she added.