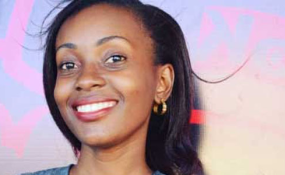 Photo: The Citizen Tanzania
By Deogratius Kamagi
Dar es Salaam — The deputy secretary general of the Youth Council of the main opposition political party Chadema (Bavicha), Ms Getrude Ndibalema, has resigned after serving in the post since 2014.
In her statement released today, March 12, Ms Ndibalema said her decision took effect yesterday, March 11 - adding that she is eyeing to focus on other personal commitments.
However, she stressed that she will remain an ordinary, loyal member of the party.
Speaking to The Citizen on the matter, she confirmed her exit from the leadership position. "I have resigned in order to have more time to pursue other commitments," she insisted.
Ms Ndibalema becomes the second Bavicha leader to resign after the former national chairman, Mr Patrobas Katambi, left the Council and Chadema itself last year, crossing over the political divide for the ruling party CCM.