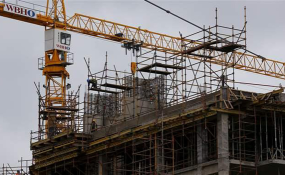 Photo: The Citizen
Dar es Salaam — The industrialisation agenda is expected to feature high in the 11th National Business Council (TNBC) meeting slated for next Monday in Dar es Salaam.
The TBNC executive secretary Eng Raymond Mbilinyi disclosed that the meeting will be held at the State House and will be chaired by President John Magufuli, who doubles as the council's co-chairman.
The meeting, which is the second to be hosted by the President since he came into power, will demonstrate the government's commitment and willingness to engage the private sector to deliberate on challenges they face.
Eng Mbilinyi said the meeting will also provide solutions for long-term competitiveness and transformation of the country's economy.
"We will discuss ways that will help improve business environment and deliberate on how Tanzania can accelerate its industrialization drive through engagement of the private sector and attract both local and foreign direct investments flows in the country," he said.
According to the current data, over 3,500 new industries have been established since the fifth phase government assumed power.
He said the government has initiated different reforms plans that focus on improving business environment and spur industrialisation.
"There is no secret that the last meeting under his chairmanship has recorded a lot of achievements," Eng Mbilinyi said, noting that the meeting provided the opportunity for private sector to engage the government on issues of strategic priority and recommend policy options for transforming the Tanzania economy. According to the TNBC boss, the council has been providing forums for private sector to engage with the government at regional and district levels through the Regional Business Councils (RBCs) under the leadership of Regional Commissioners and District Business Councils (DBC) under District Commissioners.