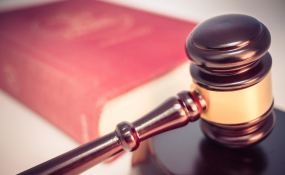 Photo: Blogtreprenuer/Flickr
The legal representatives of Ivan Pillay, Johann van Loggerenberg and Andries Janse van Rensburg - three ex-South African Revenue Service (SARS) executives who allegedly played a role in the so-called "rogue unit"- have written to the National Prosecuting Authority requesting that summonses against them be withdrawn.
They also want to be given the opportunity to submit representations for consideration by the NPA.
News24 is in possession of the letter written by Werkmans Attorney to the NPA and NPA boss Shaun Abrahams, dated March 12, in which the three deny the allegations against them.
"Our clients have every reason to believe that the decision to prosecute them ought to be reconsidered and will result in a decision not to prosecute them if they are afforded such an opportunity," the letter reads.
The attorney questioned why no warning statement had been obtained from their clients prior to the decision by the NPA to prosecute, which it said was a procedural prerequisite.
It also question why the prosecutors at the NPA had not insisted on obtaining these statements, further asking if the NPA and the National Director of Public Prosecutions were aware that these had not been sought.
The three were on Friday issued summonses to appear in the Pretoria Regional Court on April 9 on charges of corruption and contravention of the Rica Act.
Source: News24