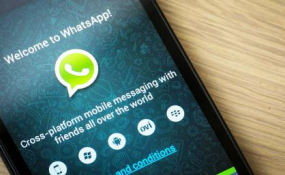 Photo: Daily News
By Andre van Wyk
Cape Town — WhatsApp users will now be able to delete specific messages, sent to either a group or an individual chat, up to one hour, eight minutes and 16 seconds after sending them. The change is allegedly meant to curb messages accidentally sent to the wrong recipients or containing incorrect information.
According to a FAQ on the official WhatsApp website, messages successfuly deleted for everyone will be replaced with "This message was deleted" in recipients' chats. Similarly, if you see "This message was deleted" in a chat, it means that the sender deleted their message for everyone.
To delete messages for everyone:
Open WhatsApp and go to the chat containing the message you wish to delete.
Tap and hold the message. Optionally, tap more messages to delete multiple messages at once.
Tap Delete at the top of the screen > Delete for everyone.