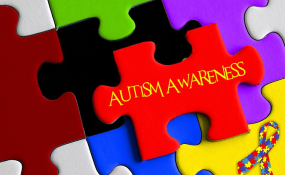 Photo: Pixabay
By Esther Kibakaya
When Martha Samwel, gave birth to her daughter 11 years ago, she never thought the arrival of her bundle of joy would bring so much sadness, stigma and misunderstanding within her family and the community altogether.
All this was because she gave birth to a child whom her family considered a curse, since she happened to be different from other children due to her condition.
"I gave birth to my daughter in 2007, five months after my husband died in a car accident. It was a difficult moment for me emotionally and I think it was during this time when everything started to go wrong with the baby inside of me," she sadly recalls.
For the 45-year-old mother of four who lives in Kibosho, Kilimanjaro Region, the thought of starting a new life as a single parent made things harder.
"I didn't know how I was going to manage the responsibility but back in mind I knew as a mother, I had to do anything to raise my children no matter how bad the situation was," she says.
The arrival of her daughter changed everything. She was found to have a serious development disorder. According to Martha, it took time to realise that her child had a problem. "It wasn't until I enrolled her in school that I found out she had a serious problem."
Despite showing a few symptoms including her anti-social behaviour, unlike many children her age, Martha never took it seriously.
"My child never had so much interest in people or other children, she preferred to be alone and usually played alone. Her speech was delayed and she would always repeat words over and over. At first I thought she was going to change as she grew up but when her school performance deteriorated, I knew something was terribly wrong and so I looked for professional help," she says.
The doctor confirmed her child had autism and like any parent, the thought of how she was going to take care of her child, the discrimination from the community and what the future held for her daughter, all saddened her. If that was not enough, once some of her family members found out about her child's condition, matters changed for worse.
"They said I was responsible for my child's condition and that I was also the one who caused my husband's death because I was carrying a child that the gods were not happy with. They said that the god's were punishing me. My sisters-in-law and other relatives took away my other three children and left me with my autistic child," says Martha who earns a living from her mitumba (second hand clothes) business.
Despite the stigma Martha and her child face in their community, she has found hope in a rehabilitation centre called Gabriella Children's Rehabilitation Centre, where her child is receiving professional help. Located in Moshi town, the centre trains autistic children and those with other forms of disability to become acceptable community members.
"Since I brought my child here a few years ago, I have seen a lot of changes in her following the assistance she is getting from the occupational therapists and teachers. They provide assessment, education and disability awareness to us parents and it has really made a big difference in my life. Now I know what is happening in my child's life and how to support her," she happily explains.
In African societies, people with developmental challenges or disabilities face a number of barriers, including being misjudged. The negative attitude towards such people impacts on all aspects of their lives including education, work and movement.
Agnes Edward, a mother of three was made by her husband to choose who to enroll in school between their two children who have no problem and their autistic son.
"My husband believed that taking him to school would be a wastage of money given his condition. I had to let him pay school fees for our daughters while I worked extra hard to learn about autism so I could educate him (her husband)," says Agnes.
According to her, it took years of prayers and perseverance before her husband came around and understood that their son deserved love and support just like any other child.
"He is 13 years old now and even though we took him to school late, we are hopeful he will improve with time," explains Agnes.
Brenda Shuma, an occupational therapist and founder of Gabriella Children's Rehabilitation Centre has been breaking such barriers and bringing new hope for women like Martha, Agnes and their children. She has been fighting for the rights of children with autism and other intellectual challenges for nine years.
Brenda says in a community where there are still many misconceptions around disability, she is happy that she and her team have enabled disabled youth to become productive and live their lives with dignity.
Before founding the centre in 2009, she visited various villages in Kilimanjaro and found out that there were a lot of children with disability including dyslexia, down's syndrome and attention deficit hyper active disorder. Children were hidden at home because there was no professional help.
"We realised that families were not doing so with bad intention but they just wanted to protect their children. They knew their children were exposed to physical violence and assault as a result of stigma and harmful beliefs," says Brenda.
She says since the community thinks that these children cannot do anything on their own, they don't give them any help but stigmatise and see them as a curse and a bad omen.
"It's unfortunate that people are willing to contribute to other social affairs such as weddings but when it comes to educating children with disability, they feel like they are wasting their money. Some think that families with such children have sacrificed their children for wealth," she explains.
Her rehabilitation centre has been a model for therapy services for children with autism and learning disabilities in Tanzania, providing comprehensive services in early assessment and intervention, inclusive education, vocational training, and community outreach.
"We want to show the community that children with disability can still live a life like any other children and do good things if they are given the opportunity instead of ignoring them," she says adding; "What we do is go out there and talk to the community and parents through home visits to make them realise their role in supporting people with mental and physical disabilities. We also work with churches, mosques and schools to allocate needed resources to people with such needs."
Brenda says the approach not only transforms the lives of these children and their families but it also changes the perception towards disability and removes the stigma and fear associated with such children.
The centre which started with three children serves between 800 and 1,000 children a year, today.
Nimwindael Mdee, also an occupational therapist at the centre says society lets women carry the responsibility to look after these children all alone. Some are abused because they are seen as the cursed ones because of giving birth to children with disorders or disability.
"Empowering them as the primary care givers helps restore their hope and courage to raise the children under such tough situations," she explains.
The prevalence of autism, also called Autism Spectrum Disorder (ASD) in many low and middle income countries is so far unknown. World Health Organisation estimates that worldwide 1 in 160 children has autism.
This estimate represents an average figure and reported prevalence varies substantially across studies. Some well-controlled studies have, however, reported figures that are substantially higher.
Email: ekibakaya@tz.nationmedia.com