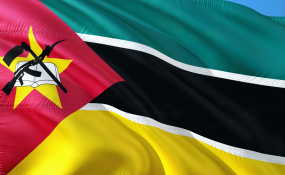 Photo: Pixabay
Maputo — Mozambican President Filipe Nyusi has fixed 15 October 2019 as the date for the next presidential, parliamentary and provincial elections.
According to a Wednesday press release from Nyusi's office, this is the date proposed by the National Elections Commission (CNE). Nyusi announced the date after consulting with the Council of State, a body that advises the President.
The Constitution gives the President the power to set the date for general elections, but the Electoral Law gives him very little room for manoeuvre. The law states that the elections, held every five years, must take place on a date in the first fortnight of October. The date must be announced at least 18 months in advance. Thus Nyusi made the announcement with just five days to spare.
The three elections will be held simultaneously, on the same day, throughout the country, and in those nine countries abroad where Mozambican emigrants have the right to vote for the President and for parliamentary representatives.
The country is currently preparing for nationwide municipal elections, which will be held on 10 October this year.
Voter registration began on 19 March and will last until 17 May. The voter cards issued for the municipal elections will also be valid for the general elections. A further registration period will be held in 2019.