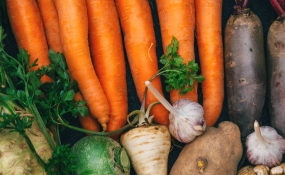 Photo: FAO
analysis
By Mnqobi Ngubane, University of the Western Cape
A new sense of urgency has entered South Africa's land reform process after the country's parliament took a resolution to amend the constitution to effect land expropriation without compensation. But even this will fail if the country doesn't improve support for small and emerging black farmers who should be allocated a prime role in any reform process.
International experience shows that small and middle-range farmers play a critical role in land reform processes. For example, research on Zimbabwe shows increased productivity on small and medium-sized farms after land reform.
In my research, I found that South Africa has failed to take advantage of the "middle farmer" factor. Support from government is grossly insufficient; banking support is almost non-existent.
Black people who venture into commercial farming are bound to fail. Commercial farming is a capital intensive business. The battle to secure support has forced many struggling black farmers to rent out their land to established white farmers.
The situation is made worse by the fact that what limited state support there is has been hijacked by corrupt elements or a small authoritarian rural elite. A selected few politically connected individuals have begun to dominate the space.
If this is left unchanged, South Africa is likely to see more black commercial farmers being forced out of the space. Some may turn to renting out their land, others may sell their properties back to white farmers. This will render the land acquisition process futile.
The experiences of a young black aspirant commercial farmer named Lonwabo Jwili, who has bought a small piece of land near Johannesburg, are a case in point. He highlighted his challenges in a conversation I had with him.