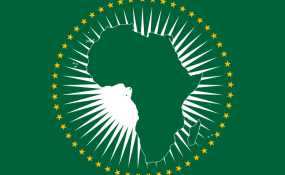 Photo: Wikipedia
Official MFA Spokesperson Counselor Ahmed Abu Zeid stated that on the evening of Monday April 16, Foreign Minister Sameh Shoukry received a phone call from acting US Secretary of State John J. Sullivan, in which they addressed the latest developments in Syria.
During the phone call, FM Shoukry demonstrated Egypt's assessment of the military escalation on the Syrian stage.
The Minister emphasized the need to intensify efforts to push forward the political process with the aim of reaching a peaceful resolution to the Syrian crisis according to international references under the auspices of the United Nations.
Abu Zeid added that during the phone call, FM Shoukry emphasized Egypt's full rejection of the use of internationally prohibited weapons in Syrian territories noting Egypt's steadfast position in this regard.
The Minister demanded that a transparent, international investigation be conducted to verify the validity of the use of chemical weapons in Syria.
The two parties agreed to continue coordination and consultation during the upcoming period with the aim of giving a push to the political process and encouraging all parties to positively engage in negotiations.