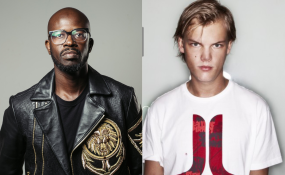 Photo: allafrica.com
28-year-old musician and EDM superstar Avicii was found dead on Friday.
The news sent shock waves through the global music industry with fans and fellow artists remembering the young DJ.
South African muso Black Coffee joined those sharing memories of the Swedish hit-maker when he posted a moving tribute on his social media and played Avicii's music during his set on Friday at Coachella music festival in California.
In the tribute post Black Coffee shared a photo of the two and a screen grab of a message chain between them. The caption revealed that the two had planned to work together soon and reflected on the fragility of life, saying in full:
"Life is Fragile....Just last week I was chatting with you and Shaun Duvet about working together, excited about being inspired by your recent visit in South Africa.
Death be not proud.
RIP Bro, Avicii "
The local DJ also posted a picture just before he went on stage saying: "Doing it for Avicii tonight.