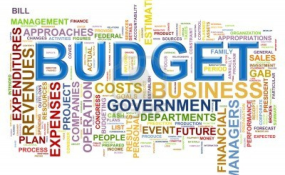 Photo: This Day
By Deogratius Kamagi
Dodoma — The government yesterday asked for the approval of Sh4.2 trillion for implementing various development projects under the Ministry of Works, Transport and Communications during the 2018/19 financial year.
However, the amount is Sh300 billion (seven per cent) less than the Sh4.5 trillion approved by Parliament for the current financial year.
The Minister of Works, Transport and Communications, Prof Makame Mbarawa, gave no reason for the reduction when tabling his ministry's budget estimates in Parliament in Dodoma.
The government has budgeted Sh1.4 trillion for the construction of the standard gauge railway (SGR) between Dar es Salaam and Morogoro (300 kilometres) and Morogoro and Makutopora (336 kilometres). This is significantly higher than the Sh900 billion set aside in the current financial year.
Prof Makame Mbarawa said an additional Sh1 billion had been set aside for a feasibility study into the proposed 371-kilometre SGR project linking Isaka and Rusumo in Rwanda. Another Sh2 billion will be spent on a feasibility study into the proposed SGR line linking Musoma and Arusha and Sh3 billion for the proposed Mtwara-Mbamba Bay-Mchuchuma line.
Prof Mbarawa told Parliament that Sh496.5 billion would be spent on purchasing two passenger aircraft - a Bombardier Q400 airliner and Boeing 787-8 Dreamliner jet airliner - for Air Tanzania Company Limited (ATCL).
"The money will also be spent on clearing some outstanding debts, paying for insurance, start-up costs and training for pilots, engineers and cabin crew," he said.
Sh215 billion has been set aside for the construction of Julius Nyerere International Airport Terminal 3 and rehabilitation work at 12 other airports, including Kilimanjaro International, Songwe, Mwanza, Mtwara, Arusha, Kigoma, Tabora, Sumbawanga, Shinyanga and Bukoba.
Parliament's Infrastructure Committee voiced its concern about the decision to cut the ministry's budget by seven per cent.
Committee chairperson Moshi Kakoso said when delivering the oversight panel's reaction that inadequate disbursement of funds also hindered effective implementation of projects.
"The committee has learnt that by March, this year, the communication sector had still not received any funds from the Sh14 billion approved by Parliament," he said.
Debating the estimates, some MPs asked the government to put more emphasis on improving rural roads to facilitate transportation of food and movement of people.
"We need to improve rural roads, particularly in my constituency, otherwise I won't make it back to Parliament in the next elections," said Mr Mohamed Mchengerwa (Rufiji-CCM).
Mr David Silinde (Momba-Chadema) sought to know why the accounts of Tanzania National Roads Agency (Tanroads) and the state-owned ATCL were not included in the Controller and Auditor General's repprt for 2016/17.