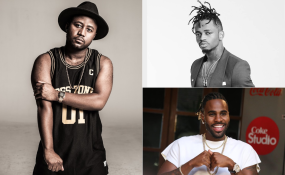 Photo: allafrica.com
Dar es Salaam — #Russia2018 has had a brilliant - albeit unexpected - effect on the Tanzanian music scene:
It seems to have softened tension between Bongo Flavour megastar Diamond Platnumz and home-grown super producer Nahreel of Navy Kenzo fame.
The two heavyweights are presently collaborating in a special rendition of Colours - the Coca Cola anthem for the 2018 World Cup first sang by American artist Jason Derulo.
'Mondi' and Nahreel had a falling out three years ago after working together on a track called Nana which featured another Afro Pop heavyweight, Nigeria's own Mr Flavour.
Nahreel was supposedly upset by creative choices Diamond made, particularly the latter's decision to cut Nahreel's "calling card" - a voice tag of sorts - from the track's music video.
Fans typically identify a Nahreel production when they hear "Nahreel on the beat".
When the Nana video dropped without that familiar clip, fans went into overdrive speculating who had produced the song.
Nahreel was understandably upset, but Diamond would subsequently claim his decision was not a deliberate snub.
All that's in the past, however. The super producer and the mega star seem to have buried the hatchet as they press on with their latest World Cup collaboration.