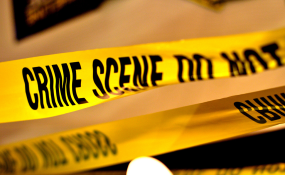 Photo: [paumelia]/Flickr
By Brian Hatyoka
The police in Livingstone are on the lookout for reports of a child with a missing palm following reports that a child-sized human hand had fallen out of a tree, apparently dropped by a bird.
The gruesome discovery was made by children in a playground in Dambwa Central on Tuesday and set Police on alert for any reports of a child with a missing palm in the city.
Southern Province Commissioner of Police Bonny Kapeso has said yesterday that all Livingstone- based police stations were on alert for information that might help solve the puzzle. So far, none had been received.
"As of today (Wednesday), we are still waiting... police are on the lookout," Mr Kapeso said.
He refuted concerns by residents of Dambwa Central that the grisly find was evidence of the poor security situation in the area.
"We have had no reports of a missing child," he said.
"Police investigations are still underway while the human hand will be kept at the hospital in Livingstone," Mr Kapeso said.