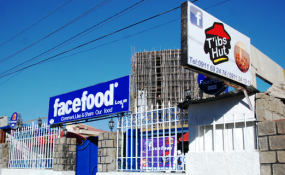 Photo: Addis Fortune
By Dargie Kahsay
ADDIS ABABA- Companies participating in the 11thAddis Chamber Specialized International Agriculture and Food Trade Fair and the 6th Addis Chamber International Tourism and Travel Trade Fair expressed their desire to explore market opportunities in Ethiopia.
Business persons, who are displaying their products in the five-day exhibition at the Addis Ababa Exhibition Center, told The Ethiopian Herald that they are ready to do business in Ethiopia.
Santhosh N. Menon, President of India- based Himadri Foods Company said the boost in Ethiopia's market encouraged them to come to the country to seek new business deals and explore investment opportunities.
Menon, who stated it is his first participation in the exhibition heled in Ethiopia, said that the briefing they gained about country's huge spice market and conducive investment climate also encourage them to do business.
He said: "Ethiopia's large population size gives our company an opportunity to get reliable market and source of labor force. We plan to engage in Ethiopia's untapped trade and investment opportunities for mutual benefits and looking for a positive response from the Government of Ethiopia in our endeavors."
Abdulkadir Munir, Vice Manager of Munir Hassen Company, who is working in partnership with China-based agricultural manufacturing materials producing firm, Henan King Shine Machinery Manufacturer for his part said that the trade fairs create good opportunity for local companies to establish business partnership and business -to- business linkages with foreign firms.
Paving ways for effective experience sharing platforms, the trade fairs are also beneficial for domestic companies to enhance their productivity and giving foreign entities an opportunity to realize Ethiopia's investment potentials, Abdulkadir added.
The business people said they find Ethiopia's market favorable for their products and they are looking for discussions with Ethiopian business persons on ways of working together.
Former Industry State Minister, Dr. Mebrahtu Meles said during the opening event of the trade fair that Ethiopia is working to attract more foreign companies to come and do business in the country.
_According to the State Minister, Ethiopia's agriculture and agro-processing sectors enjoy huge government attention whilst agriculture has remained in its leading position in country's Gross Domestic Product, exports and employment.
Dr. Mebrahtu stated that the country has given different incentives to investors in the sectors including tax holidays, duty exemption on imported goods and access to land to encourage investors to engage in the sectors.
Special emphasis is also given to the development of agro-processing industrial zones and clusters to facilitate ease of entry for investments and operation of business, the State Minister said.
Addis Ababa Chamber of Commerce and Sectoral Association Secretary General Getachew Regasa stated that the previous trade fairs have been successful in attracting foreign companies in Ethiopia's economy whilst agro-processing projects take the lead.
Some 70 local and 35 foreign companies are displaying their products in the five-day long exhibition that would stay till 14 May 2018.