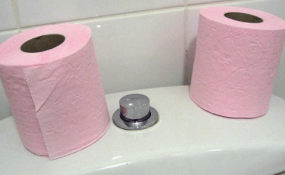 Photo: The Citizen
By Christine Kasemiire
Kampala — Toilet paper manufacturers do not comply with required standard, which exposes consumers, especially women to dangerous diseases such as cervical cancer and candida, among others, according to Uganda National Bureau of Standards (UNBS).
The findings are contained in a research that was commissioned by the surveillance department of UNBS to find out the PH and bacterial load makeup and strength of sheets from which toilet papers are made.
Speaking during a consultative meeting with toilet paper manufacturers in Kampala on Thursday, Ms Patricia Ejalu, the UNBS deputy executive director, said they had done an analysis of a research on toilet papers they had commissioned recently and the results were not so good.
"We did an analysis and our results were not so good. Most of the toilet papers on the market were below [required standards," she said, adding this exposes consumers to a number of infections.
In January, UNBS destroyed substandard goods worth Sh1.7 billion of which an estimated Shs6.4m was the value of toilet papers.
The findings, Ms Ejalu said, have forced UNBS to come up with tough measure that will effective July 1, require all manufacturers to get certification before they engage into the manufacture of the product.
However, importers said they were concerned of the existence of pre-verification of imported products which they say are the raw materials used to make the toilet papers that now UNBS deems to be substandard.
Mr Walter Adhola, the Tender Roll production manager, said the move will increase the price of toilet papers, arguing that manufacturers will have to shift from their current raw material source (China) to UK.
A number of manufacturers, according to UNBS, produce toilet papers in cottages without certification. Other manufacturers are illegally reproducing existing products, especially those manufactured in China.
The new certification, Ms Ejalu said, will require all manufacturer to acquire a quality mark, which unlike in the past, will be mandatory for all toilet paper manufacturers.
The research, which involved 17 locally manufactured brands and seven imported ones, concluded that Ugandan toilet papers are below standards and are a danger to human life.