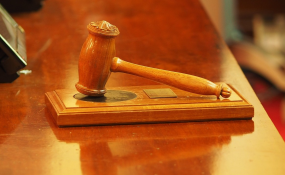 Photo: Pixabay
Somalia MP Mohamud Sheikh Siraji who is brother to slain Minister Abass Siraji was early Tuesday hospitalized with "serious injuries" after he was brutally beaten by Kenya police officers after they suspected then vehicle he was in was stolen.
"The Mp was attacked by police after he dropped a colleague in Westlands. He escaped death" a message sent to Radio Dalsan by an Nairobi based journalist said.
Radio Dalsan reporter in the Kenya capital says police have confirmed the incident to him.
Police say they were pursuing a Toyota Lexus said to have been stolen in neighbouring Kiambu county. The Lawmaker had however rented a Toyota RAV4 and it is not clear why the police targeted him.
Ana accompany of the MP claims that he lost up to $ 2000 to the police. Siraj is admitted at a Nairobi hospital.
The youthful MP replaced his brother as MP in February. The older Siraji was shot dead when the guards to a top government official mistook suspected that his vehicle had militants.