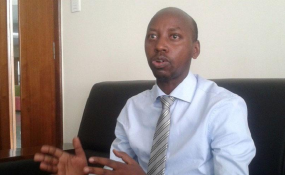 Photo: New Times
By Collins Mwai
City of Kigali chief engineer Alphonse Nkurunziza has resigned.
He resigned Wednesday citing personal reasons.
His departure follows last month's resignation of Mayor Pascal Nyamulinda.
And the new gap comes at a time when the City has not had an executive secretary for close to six months.
The former City of Kigali's executive secretary, Didier Sagashya, was dismissed from office in November last year over what was described as misconduct.
However, the City Council has allayed fears over the existence of a leadership vacuum, noting that there are vice mayors as well as technicians running operations.
By election for the new mayor is set to be held before the end of this month.