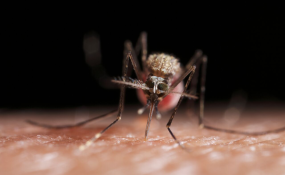 Photo: Malaria No More
By Genet Fekade
ADDIS ABABA-Ministry of Health (MoH) disclosed that Ethiopia has been vigorously working to eliminate malaria epidemic by 2030.
National Malaria Programme Coordinator at the Ministry, Hiwot Solomon told The Ethiopian Herald that the nation has designed feasible strategy which can fulfill the world health organization's goal to prevent and control malaria epidemic.
Ethiopia has been endeavoring to decrease the prevalence of malaria and to protect people who have been vulnerable to this fatal disease, she added.
Hiwot stressed that the Ministry is implementing the strategy being designed in 2009 E.C to make the country free from malaria and it is bearing fruitful results as part of the concerted efforts.
According to her, 5 up to 6 million people have been suffering from malaria every year, adding: "but it is decreasing from time to time. Over the last six years, the epidemic was contained by 50 percent and the mortality rate by 84 percent. This would be noted as huge improvement in preventing this pandemic."
"Our nation has achieved great success over the last two decades. Maternal and child mortality rate has reduced significantly. Not only this, we have exhibited tremendous achievement in preventing malaria, one of the deadly disease in Sub-Saharan African countries," Hiwot insisted.
She noted that as part of preventing malaria, awareness creation works were undertaken in rural livelihoods especially in malaria-prone areas.
"Bed-nets impregnated with insecticides were distributed to malaria affected areas. But still there are challenges cropping up in combating the epidemic. Financial and technical challenges are among the problems. But the Ministry is trying to address the challenges in collaboration with pertinent stakeholders," She underlined.
The Coordinator emphasized that the prevention and controlling mechanisms would be strongly practiced to make Ethiopia malaria free country by 2030.