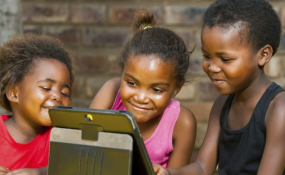 Photo: Supplied
By Leulseged Worku
Behind every successful economy there is a strong technological advancement. Those countries with better technology and technologists portray better economic performance. However, those countries with poor technological advancements and use exhibit a very poor economic performance.
Following the Industrial Revolution, several countries have managed to accumulate capital out of technological transformation. But, they did not remain complacent with what they earned. They have kept on improving their technology for better global competition and economic boom. At the same time, those countries who are behind this technological know how are still lagging behind economic growth. Most African countries are the victims of this poor technological transformation. Absence of home-grown technology conspiring with inability to adopt imported technology with local situation is still a bottleneck for most African countries.
The absence of improved and globally competent technology has a direct impact on the overall economic performance of a given country. Every sector needs modern technology. Be it agriculture, industry or any other sector, it has to lean on modern technology. In the dearth of such technological innovations, the expected productivity can not be achieved. It is possible to take agriculture as a simple example.
Ethiopia is said to be a land that started farming early as the history of farming itself. However, due to the absence of modern technology, for ages the sector did not bring the expected result. Traditional ox ploughing is still being practiced. This does not mean that the whole farming practice is still traditional. There are farmings that use modern technologies. Nation's experience has showed that better and improved technologies have afforded the economy improved production.
As it was reported by the Ministry of Science and Technology(MoST), Ethiopia should press ahead with its use of technology in all sectors. According to the Ministry's report, if the country needs to hit its middle level income country target, it has to apply modern technologies in all sectors and it has to increase its economy by seven fold.
MoST's Minister, Dr. Gethahun Mekuriya notes that absence of holistic use of technologist in all sectors have affected the economic progress of the nation.
He said, due to low level of technological use the country has only generated 75 USD. This is a challenge to the economy and a bottleneck towards its transition into middle level income countries. According to him, the country is expected to generate 180-200 billon USD within the coming seven years. For this reason, the country has to expand its use of improved technologist in all aspects. This includes the marketing system.
The Minister reported that in this technological era online marketing has dominated the economic transaction. In this regard, Ethiopia should not expect global consumers to come home to buy its products. The country has to work seriously in the area of technology. This is especially true to increase agricultural production and productivity and also to emerge competitive in the global market.
Dr. Getahun also asserts that now in the global system the economic growth of countries is not measured only by the amount of resources they have got but also by the type of technologies they are using to produce goods and services. In this regard, Ethiopia has to be part of this global community by applying modern technologies in its economic sectors. The country has to devote its resources to produce vehicles, electrical and chemical products, which have a potential to produce high capital.
He also said that factories should not only be centers where job opportunities are created. They have to be also centers where value is added and extra wealth is generated. Several textile and leather factories that mushroomed in the country have to produce more and more resources for the national economy. Beside supporting the national economy by providing job opportunities, they have to produce more wealth.
Concerning the effort of the Ministry, Dr. Getahun notes that over the last three years, the Ministry has accomplished several tasks that will support the nation in areas of technological transformation. This is in the form of creating links between Universities and concerned institutions.