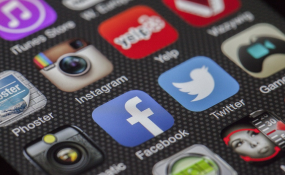 Photo: Pixabay
THE secretary of the Swapo Party Youth League (SPYL), Ephraim Nekongo says the league will expel members who are found insulting party leaders on social media platforms.
Nekongo made the remarks at a meeting with SPYL members in the Kavango East region on Saturday.
"I will not allow anarchy within the youth league. But for as long as I am the secretary, that will not happen. We know that youths are insulting leaders on Facebook," he said.
Nekongo said the leadership will act if any member is found to be doing that, stating that the code of conduct that was approved at the meeting held in the Zambezi applies to all regions.
"The disciplinary committee has already been established. It is not Nekongo that will expel you but the SPYL," he stressed, adding that while he too is a victim of insults on social media platforms, he does not care.
"We cannot even allow members associating themselves with other political parties such as the All People's Party or the Popular Democratic Movement. Some members are even impressed by how Venaani speaks and say he speaks better than some of the Swapo party members," he said.
He asked members who do that to rather join these parties as that is a sign of them hibernating in the Swapo party.
"Even in your own homes, you do not insult your parents. You do not insult parents even if there may be challenges within the family. Where are we going as a nation?" he asked.
- Nampa.