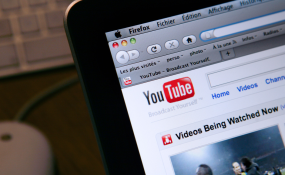 Photo: Capital FM
By Robert Mukondiwa
If you are on social media there are a couple of home truths.
Munyaradzi Mitchell Gumbo must have a secret degree in gynaecology - we see his posts to that effect once in a while. Prince Noble is a futuristic Socrates whose sound bites are a cocktail of genius and mental derangement in superbly sweet doses. Plot Mhako is the lord of the spoiler alert.
Yes those are all home truths. That and the fact that when Wellence Mujuru opens his mouth, all the seven plagues of Egypt are unleashed upon the Webosphere.
And so he torched yet another storm this week, this Wellence Mujuru thorn on the flesh. This fellow whose hands we smelled and found out from the residue that it was indeed he that had thrown the proverbial so high up that it eventually hits the fan. And when the proverbial hits the fan we all know that spells terrible trouble.
The internet of things in Zim Facebook is not for the faint hearted and this week was no different.
I had unleashed the issue years ago when I stumbled upon the fact that revered artiste Jah Prayzah had been the master of theft and had stolen an award winning track by Ghanaian artiste Samini and put together a hotchpotch of nursery rhyme like words to come up with 'Sisi Makachena', correctly named Mwanasikana.
Samini was not amused and my friend Emmanuel Kwame Amoh in Ghana and I in Harare had penned the article that had left people knowing full well that the Emperor's New Clothes were in fact not clothes at all. The Emperor was naked!
Well anyway, Wellence Mujuru ran his own exposés this week and the biggest revelation was that the hit song that we all jump to and think is revolutionary, Mutupo by Juntal, is in fact a bastardisation of a quite catchy rhythm from Cote d'Ivoire by artiste Bebi Philips (don't get excited, he is a dude!). A song entitled Balaumba in fact.
Many expressed outrage while many others showed total shame and embarrassment totally.
Surely we can be original in our music.
Over at Military Touch Music, we got sadness from the revelation by Wellence that perhaps the unique golden touch of DJ Tamuka was just his night-time surreptitious listening to East and West African songs which he then strips naked and smoothens out then adds the no doubt golden touch of one ExQ.
Effectively, thanks to Wellence Mujuru, we now sadly know that MTM is not a studio, but just like the legendary J Master's car-breakers where songs are chopped up and the parts distributed to become other cars, and in this case become other songs.
It was a very shocking discovery. A more poignant example of how people felt cheated was that it was like false marketing to them. Like someone selling them a dead cow and passing it off as sleeping. Kuvatengesera mombe yakafa uchiti yakakotsira. That it is fast asleep. Only to make the shocking discovery when the flies start landing on the beast as if they were plane on a runway. At Heathrow. Then alas, the shock and sadness and disappointment sets in.
And so, is Zimbabwe a land that lacks creativity? Are we the land of thieves and crooks in arts industry terms? Or is there a perfect explanation to all of this? A perfect way to fix this even?
Well, don't steal the thunder from Sulumani Chimbetu. He dragged old Tuku to the studio saying, presumably, "daddy I have made a gem of a song and want your golden voice on it." That song was Kwedu.
When it was discovered that the song was in fact originally Kajituliza Kasuku sung by Les Wanyika, the sadness was palpable.
Truth is there is a thin line between theft and artistry. And it is ultimately Zimbabwean artistes and producers at fault and they should be called out as thieves.
Remember Tracey Zengeni and Conrad Nduna? They had the project Musatize but were never called out as thieves. What difference is there?
Simple. Attribution. The moment you attribute a song or harmony as previously done by another artiste-the original artiste, your product becomes perfect and acceptable. The moment you try to pass it off as your own then you attract problems. And Wellence gets something to do with his bundles. And the Webosphere knows Wellence has a lot of those bless his soul!
When Mase, Puff and Biggie performed Mo' Money Mo' Problems, they picked an interpolation of 'I'm Coming Out', the hit 1980 release by Disco diva Diana Ross. On their album credits, they clearly stated that the song had an interpolation.
In fact, it is nothing to be ashamed of to sample music. A DJ infuriated people when he said it is insignificant. It is significant.
However it is not if one simply pay tribute when due to whomsoever it is due.
It is not copying. It is artistically sampling and manipulating to expertly send the message that you can reinvent a sound, an era or a character. Which is why we all love Hesi Kani Tindo, a remake of Despacito done by rising rogue protégé Alchemy. He never passed it off as his own.
At the end of it all, even here in the world of writers. Great writers that is. People are influenced by the thoughts and thought processes of others. Which is perhaps the reason why I attributed the spark of this topic to Wellence. It doesn't take anything away from you.
If only our artistes know it is not a source of shame to emulate and give attribution then we will cease to be seen as the land of thieves.
After all there is a saying; What a good thing Adam had. When he said a good thing, he knew nobody had said it before (Mark Twain).