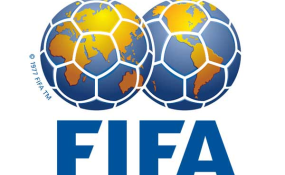 Photo: FIFA
By Damas Sikubwabo
FIFA officials have started a second inspection visit in Kigali, in preparation for the eighth FIFA Council Meeting scheduled for October 25-26.
The six-member delegation, led by FIFA's Senior Corporate Events Manager Antonetta Santagata, arrived in the country on Tuesday night.
The delegation started their visit on Wednesday where they discussed about the FIFA Council Meeting event management, protocol & guest services, and security as well transport aspects related to the venues and facilities to be used during the meeting.
As part of the inspection visit, the FIFA delegation alongside Rwanda Football Association's team led by Executive Committee member Eng. Alexis Redamptus Nshimiyimana visited Radisson Blu and Kigali Convention Center, Kigali Genocide Memorial Centre and Kigali International Airport.
This visit follows the maiden visit which was held in early April, which mainly focused on the country's top hotels able to host high profile guests for the FIFA Council Meeting come October.
Kigali was confirmed to host the meeting in March during the sixth FIFA Council Meeting held in Bogotá, Colombia.
The two-day meeting which attracts over 100 delegates from different confederations across the globe, focuses on issues pertaining to the development of football.
The FIFA Council (formerly the FIFA Executive Committee) is the main decision-making body of the organization and, its members are elected by the FIFA Congress. The council is a non-executive, supervisory and strategic body that sets the vision for FIFA and global football.