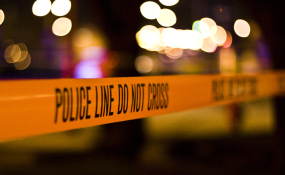 Photo: Tony Webster/Flickr
CCTV footage of two men being shot dead at point blank range in broad daylight in Bellville, Cape Town on Wednesday, has gone viral after it was posted to social media platforms, Facebook and Twitter.
The footage shows a man in a red hoodie shooting two men, aged 19 and 20, in the middle of Durban Street.
The men fall to the ground as blood pool around their bodies. Seconds later, a panic-stricken crowd gathers around them.
By Friday afternoon, the video had been viewed on Facebook more than 1 000 times.
Police spokesperson Noloyiso Rwexana said the unidentified suspects fled the scene and are yet to be arrested.
"A double murder case was registered for investigation," she said.
Source: News24