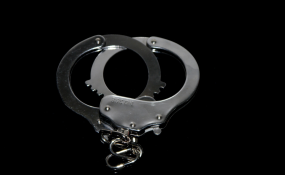 Photo: Pixabay
London — Adala UK, an organization based in London which deals with human rights in occupied Western Sahara, said it is "extremely concerned" about the extent of Moroccan intimidations and arbitrary detentions against Sahrawi journalists.
In its last report published this week, the non-governmental organization underlined that the Moroccan authorities continue attacking journalists to prevent them from reporting human rights violations committed by the Moroccan forces in the occupied territories of Western Sahara.
Adala UK cited as an example the case of Sahrawi journalist Laaroussi Ndor who was arrested on 2 May 2018 and deprived of his right to have a legal representation and his right to contact his family.
Before he was arrested, laaroussi was, in the last few years, harassed and threatened by the Moroccan police and was victim of police violence, notably after he provided media coverage of the unfair trial of Sahrawi political prisoners of Gdeim Izik.
During his detention, the journalist was tortured and forced to sign confessions under torture. On May 21st, he was sentenced to three months in prison.
Sahrawi journalist Salha Boutinguiza was arrested when she was providing the coverage of Laaroussi's trial.
Adala UK said that the Moroccan authorities know that the Sahrawi journalists are "often the only source of information on the Moroccan human rights violations in the occupied territories of Western Sahara," the international media and observers are frequently prevented from getting to the region.