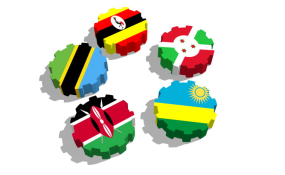 Photo: Daily News
By Syriacus Buguzi
Dar es Salaam — Burundi president Pierre Nkurunziza is the most shunned leader in East Africa while Yoweri Museveni of Uganda is likely the community's foremost champion, a review of data on twitter shows.
President Paul Kagame of Rwanda is the avid reader of all his regional peers considering the number of business pages and blogs he follows, but Uhuru Kenyatta of Kenya tops them all as the busiest on social media engagement.
The twitter review also reveals interesting online interests pursued by the presidents, including which cabinet ministers and foreign dignitaries they are interested keeping tabs with.
But it is Mr Nkurunziza who takes the flak as a pariah leader -avoided online by all his colleagues and recording the least number of twitter followers since 2012 when he joined the forum.
The Burundian leader whose country is mired in political instability that has seen thousands of its citizens flee as refugees, is not followed on twitter by any of the EAC Heads of State.
Presidents John Magufuli (Tanzania), Uhuru Kenyatta (Kenya), Paul Kagame (Rwanda) and Yoweri Museveni (Uganda) follow each other. Nkurunziza only follows President Magufuli who has not reciprocated. South Sudan President Salva Kiir has no verified twitter account.
Nkurunziza who torpedoed the Arusha Peace Accord to controversially extend his reign for a third consecutive term, has only 124,000 followers on twitter, and follows 15 accounts users, mostly local.
Even Dr Magufuli who is new on twitter -having joined in 2015 when he was campaigning for the presidency, has more followers than Nkurunziza by almost four-fold with 425,000 followers. But at nine, the Tanzanian president follows the least number of people and organisations.
Both Kagame, Kenyatta and Museveni have been on twitter for at least eight years now but the Kenyan leader is by far the most active, tweeting 11,500 times to rake in the highest number of followers at 3.18 million.
Museveni comes behind Kenyatta in second position having sent 4,248 tweets but with 832,000 followers, he does not match Kagame's who has 1.81 million followers despite twitting only 2,733 times.
Kenyatta and Kagame were in 2012 named among Africa's top 10 tweeting politicians by the UK's Guardian.
Magufuli uses twitter the least, having sent just 191 tweets so far, the last being a birthday wish to former president Ali Hassan Mwinyi on May 8, 2018.
Favourite ministers?
A peculiar pattern of individual interests among the presidents show that only Nkurunziza follows more pages of his own government.
Interestingly, Magufuli, Kenyatta and Museveni each follow one minister in their respective cabinet. Magufuli follows Environment and Union Affairs minister January Makamba, Kenyatta follows his finance minister Henry Rotich while Museveni keeps an eye on his minister for ICT Frank Tamwebaze. Kagame follows no minister.
Except for Kenyatta who follows his deputy William Ruto, Magufuli does not follow Ms Samia Suluhu Hassan as is Museveni who does not follow his deputy Edward Ssekandi. Rwanda and Burundi do not have vice presidents. Kagame served in that position from 1994 to 2000 when he abolished it.
Kagame and Kenyatta are the only ones who follow Africa's richest businessman Aliko Dangote of Nigeria and former US President Barrack Obama who has African roots. Dangote has built a $500 million (Over Sh1.1 trillion) in Tanzania.
The common interests for Magufuli, Kenyatta, Kagame and Museveni is the United Nations, World Bank's Vice President Makhtar Diop and India's Prime Minister Narendra Modi.
US President Donald Trump is followed by Kagame and Kenyatta. Museveni who has publicly expressed admiration for the US leader is yet to follow him on twitter.
Museveni hailed Trump for speaking "frankly" to Africans, after the US president unleashed a storm by reportedly describing African nations as "shithole countries." Dr Magufuli and Nkurunziza do not have interest in Trump.
EAC enthusiasm
Only Museveni follows the EAC page which is @jumuiya. If this were the presidents' measure of affinity to the EAC, then, Museveni wins the highest score. Uganda's NEW Vision newspaper in 2010 described the Ugandan leader as "The strongest EAC Champion." The story pointed to Museveni's crusade for a political federation.
None of the presidents follows the community's Secretary General Liberat Mfumukeko who however follows them all.
Media relations
Only Kagame follows the twitter page of a regional newspaper. He follows The East African. Kagame also follows other publications such as The Economist, Forbes, Times Magazine, Nature Genetics and Times Magazine.
Kagame and Museveni follow top media personalities. Museveni follows Andrew Mwenda, a well-known journalist and publisher in Uganda while Kagame follows Christiane Amanpour, CNN Chief International Correspondent, Larry Madowo, the Business Editor of BBC Africa and David Smith, the Washington bureau chief of The Guardian.
First ladies
Uhuru Kenyatta and Magufuli do not follow their ruling party pages on twitter. The rest, do.
All EAC presidents follow respective First Ladies on twitter except for Magufuli whose wife, Janet, is not on twitter.
With five former presidents alive, three in Tanzania and two in Kenya, only Jakaya Kikwete has a verified twitter account with 1.08 million followers and he is followed by Magufuli.
Opposition
Opposition leaders Raila Odinga of Kenya, Kizza Besigye of Uganda and Freeman Mbowe of Tanzania are not followed by their respective presidents or the other EAC leaders.