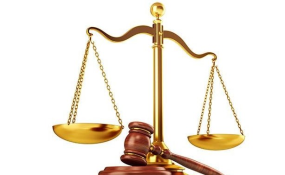 Photo: Daily Trust
By Aaron Banda
Mchinji — National Programs Coordinator for Paralegal Advisory Service Institute (PASI), Chimwemwe Tasauka Ndalahoma says many ordinary Malawians in the country have no access to justice though it is one of the most basic human rights.
Ndalahoma says this is due to various reasons such as long distance to the nearest court, huge backlog of cases in the court system which leads to delays and adjournments.
According to the PASI programmes Coordinator, some people just do not know where and how to get legal representation among others reasons.
He made the remarks on Saturday during the closing of a week-long training of Village Mediation Providers (VMP) in Mchinji where 100 participants across the district were trained on formal and informal justice systems in resolving disputes at early stages before they escalate.
"Village Mediators are known to the villagers, speak the same language, understand victims' need and work with the disputants in a familiar, informal environment. Mediation also respects local principles, cultural norms and values," he said.
He added that mediation benefits villagers who cannot access the formal justice system or who want to avoid difficult formal processes.
One of the Village Mediators from Ndeule Village in Traditional Authority Dambe, Teresa Sokoloku said mediation seeks to restore, improve and protect community relationships as it is confidential.
Sokoloku said mediation gives women an opportunity to take their dispute to a locally-based programme that respects and understands their concerns. She said that will help them to resolve disputes in a way that is both non-discriminatory and comprehensible.
"The VMP [programme] has enhanced women's access to justice and treatment by the same (justice systems)," said Sokoloku.
The program, which started in 2008, is being implemented in eight districts of Blantyre, Balaka, Lilongwe, Mangochi, Mchinji, Mzimba, Salima, and Zomba with funds from European Union (EU) and is expected to roll out to other districts in the country shortly.