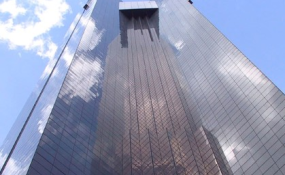 Photo: South African Reserve Bank
The ANC's national executive committee has directed its sub-committee on economic transformation to urgently focus on the nationalisation of the South African Reserve Bank.
The party's secretary general, Ace Magashule, made the announcement to journalists at a post-NEC media briefing on Tuesday at the ANC's headquarters, following a three-day meeting which ended on Monday.
"It's a resolution of conference. It has to be implemented. It has to be implemented with sensitivity, in consultation and engagement with various stakeholders and shareholders," said Magashule.
The move is in line with the ANC's 54th national conference resolutions, where delegates agreed to nationalise the Reserve Bank. Last week, President Cyril Ramaphosa gave the strongest indication yet that he would defend the independence of the bank, even if the government became its sole shareholder.
Magashula said the NEC wanted its economic transformation committee to handle the sensitive issue the same way it had dealt with its decision to expropriate land without compensation.
The party held a land summit where it engaged with different stakeholders. Some maintained that there was no need to amend the country's Constitution, as Section 25 allowed for land to be expropriated without compensation. Others argued that it was ambiguous and needed to be changed. The ANC's NEC has agreed to test the current legislation on the matter.
Magashule admitted that the governing party had no idea how long it would take to actually nationalise the Reserve Bank, but said they would deal with the matter "responsibly".
"I can't tell you when, and give you details... that's why we are referring this matter to the economic transformation sub-committee," he told journalists.
"We have to make sure we act responsibly as the ANC. We want to give ourselves time," he added.
Magashule said it was common all over the world for reserve banks to belong to the state and, in South Africa already, its governor was appointed by the government.
Source: News24