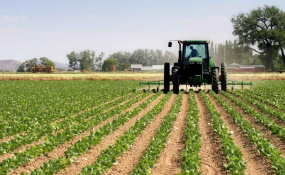 Photo: The Guardian
By Louis Kolumbia
Dar es Salaam — President John Magufuli has expressed his dissatisfaction with the Tanzania Agricultural Development Bank (TADB) following its failure to meet the target of providing loans to farmers across the country.
The Head of State made the remark when launching the second phase of the Agricultural Sector Development Programme (ASDP II) on Monday, June 04.
According to Dr Magufuli, the bank, which was established to provide the loans to the farmers has failed to do so since 2014, thus largely affecting the first phase of the programme.
"It is surprising that the bank's managing director is still in the office and the country's central bank, the Bank of Tanzania (BoT) is silent," he said.
The President said there were no need for the bank's chief executive officer (CEO) to remain in office if the farmers were not provided with loans to improve the country's agriculture.
"If the CEO is prohibiting our farmers from accessing the loans, he should be removed immediately. We want transformation in the agricultural sector," said Dr Magufuli in a televised event.
"Government executives shouldn't hesitate to take action against an individual who restricts loans to farmers."
During the launch, President Magufuli made a call to other financial institutions to engage in financial businesses that will develop and improve agriculture, noting that the sector was promising and free of risks.