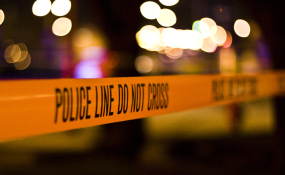 Photo: Tony Webster/Flickr
A man was decapitated after he was believed to have fallen off a vehicle and struck by a number of other cars on the N2, north of Durban, before paramedics arrived on Sunday evening.
Crisis Medical paramedics said a man believe to be 30 years old was declared dead by paramedics earlier on Sunday.
"Emergency services were called to the northbound carriageway near the Kwamashu Highway interchange for reports of a pedestrian vehicle collision," Crisis Medical said in a statement.
On arrival, Crisis Medical paramedics found the "severely dismembered remains" of a man in the centre median of the highway.
Reports suggested the man fell from a moving vehicle before being struck several times by passing motorists.
Police were on the scene and would investigate the circumstances leading to the man's death.
Source: News24