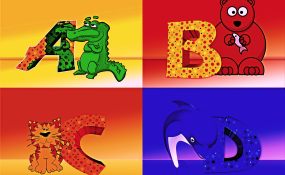 Photo: Pixabay
By Nomhle Kangootui
A REPORT released last week has revealed that some of the barriers preventing San children from accessing early childhood development (ECD) programmes involve the rude and dismissive treatment by staff members of service providers as well as language and communication hurdles.
The report, titled the "Participatory Rapid Assessment of Integrated Early Childhood Development Programmes among San Communities in Namibia" compiled between June and July last year, was a joint project by the Office of the Vice President: Marginalised Communities, with support from the United Nations Children's Fund (Unicef) and Palms for Life Fund, a non-governmental organisation based in New York.
Participants - parents and community members - also identified other barriers preventing their children from accessing ECD services.
Alcohol abuse, long distances to service delivery points, illiteracy and reliance on unreliable donor funding for certain IECD services like nutritional support were cited, among others.
"Across all services, there are serious obstacles preventing San communities from accessing support, assistance and quality services, with serious impacts on the communities, and specifically the children."
Delivery is further complicated by the fact that IECD services are wide-ranging, specialised and fragmented across ministries, with different ECD services falling under the gender equality ministry, and the education, home affairs and health ministries.
This creates challenges both in terms of coordination at a national level, as well as making access more costly and complicated for individuals.
Unicef country representative Rachel Odede said a government report reveals that 34% of Namibia's children live in poverty, and that 730 000 Namibians are at risk of food insecurity, with 1 in 5 children being stunted. "We should all ask ourselves what happens to the children exposed to these dangers in their earliest days. And what happens to their societies?
When children miss out on the once-in-a-lifetime opportunity presented in early childhood to develop healthy brains and lives, we as duty-bearers (governments, civil society, development partners, parents and communities) perpetuate inter-generational cycles of disadvantage and inequality," she stated.
Odede added: "We, therefore, cannot allow this window of opportunity to close, for if it does, the child's ability to learn decreases, making it much more difficult to 'catch up".
Based on the findings, the report further stated that the provision of IECD services in rural Namibia, including in San communities, is gathering momentum.
"A number of services are provided by different government ministries and agencies, and these are complemented by non-state actors, including private individuals, NGOs, FBOs and CBOs. The IECD services currently provided in San communities include health, education, nutritional support, childcare, protection and birth registration services," the report added.
While the delivery of IECD services among the San communities is complicated by a number of challenges, the most alarming findings were related to access to services, specifically early childhood development, health services and child protection services, including child grants and disability grants.
Also mentioned in the report were the difficulties in accessing civil registration services, police assistance in incidents of domestic voilence, and social protection services, including access to government subsidised food parcels.
Odede added: "Let us all remember that with every life, with every missed opportunity, we are increasing the gap between the haves and the have-nots, and undermining our own long-term strength and stability for today's children are tomorrow's skilled workers - doctors, teachers, lawyers and leaders. Their productivity will fuel tomorrow's economies. Their capacity to contribute will shape tomorrow's societies".
While the Office of the Vice President is mandated with ensuring that marginalised communities in Namibia are fully integrated into mainstream society, it is urging non-state actors, including faith-based organisations, community-based organisations, non-governmental organisations and United Nations agencies to provide expertise which complements government's efforts to develop policies and legislation for the effective delivery of IECD services.