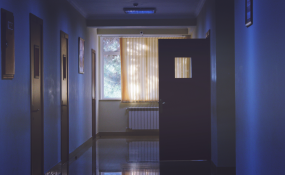 Photo: Pexels
Gauteng premier and acting ANC provincial chairperson David Makhura has admitted that had his government listened to civic organisations, the Life Esidimeni tragedy would not have happened.
Makhura delivered a closing address at the Kgalema Motlanthe Foundation's three-day inaugural inclusive growth conference on Sunday where he called for a need to help improve the efficacy of rights organisations in the country."As a leader from the ANC, if it wasn't for civil society mobilisation and civil society activism we would not have emerged from the nightmare we are just emerging from," said Makhura.
He was referring to former President Jacob Zuma's tumultuous tenure as leader of both the ANC and the country.
The country was rocked by numerous scandals including state capture allegations, which place Zuma and his alleged close associates the Gupta family at the heart of looting the state and running state-owned-enterprises to the ground.
Current President Cyril Ramaphosa, who gave the opening address at conference on Friday, admitted that government had collapsed.
"Sometimes we give too much credence and thinking too much ... that political parties would solve the problems. We need citizen mobilisation, civil society activism," continued Makhura.
Speaking of what he had learnt from the work of civil society in trying to prevent what has now been described as the biggest stain on his leadership, Makhura said it would not have happened had his government listened.
Over 140 psychiatric patients died when they were transferred from Life Esidimeni to unlicensed NGOs.
"If we don't shift from demonising civil society... If the attitude of government was different in how it saw civil society we wouldn't have gotten where we are."
He said governments needed to stop seeing civil society as an "enemy" but instead as a partner in development.
"Constitutionalism cannot happen without civil society activism," said the premier.
Source: News24