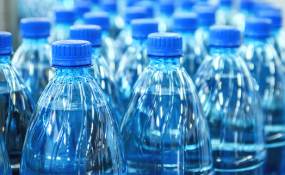 Photo: The Citizen
Dodoma — Liquor manufacturers are happy with the government's 2018/19 budget, saying it has some provisions that will halt the illicit production of the products (liquors).
They are specifically happy with the proposal to introduce electronic tax stamps which will replace the current paper stamps.
They say that some unscrupulous manufacturers have been bringing the product into the market by using fake paper stamps thereby deny the government much-needed revenue and creating an unfair playground to those who use genuine stamps.
"The introduction of electronic stamps is a good move in the right direction... .it will help the government to collect more revenues from the sector since it will help to curb the influx of fake stamps which some unscrupulous use," the chief executive officer for Nyati Spiritz Limited, Ms Rupa Suchak, said yesterday.
She said the sector has been polluted by the influx of cheap products which are sold in the market with fake use fake excise duty stamps.
Tabling the government's Sh32.5 trillion budget for the financial year 2018/19 in Parliament on Thursday, the Finance and Planning minister, Dr Philip Mipango said the government will introduce electronic tax stamps starting September 1, 2018.
"The new tax stamp system will enable the Government to use a modern technology to obtain production data on timely basis (real time) from the manufacturers," he said.
He said the move is also intended to curb revenue leakages and make it possible to determine in advance the amount of taxes to be paid namely Excise Duty, VAT and Income Taxes.
Presenting committee views when debating the Industry, Trade and Investment budget for the financial year 2018/19 a few weeks ago, the committee chairman, Mr Suleiman Sadiq there has been public outcry on illicit liquor with fake Tanzania Revenue Authority (TRA) stickers.