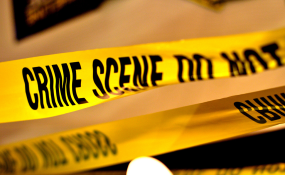 Photo: [paumelia]/Flickr
Free State police are trying to establish whether a display sword was used to kill an elderly farmer, whose stab-wound-riddled body was found in the passage of his farmhouse over the weekend.
Klaus Meier, 81, who lived on a farm in Ladybrand, was last seen alive around 17:00 on Friday, Captain Phumelelo Dhlamini said.
"His body was discovered by his wife [on] Sunday morning when she went home," he said.
The family dog had also been stabbed multiple times, but it was not immediately clear whether it survived.
Dhlamini said they found a display sword in the home.
However, they have not yet established whether it was the murder weapon.
The police were trying to work out how many people were involved in the attack.
No one has been arrested.
According to Netwerk24, Meier's 9mm pistol was taken in the attack.
It reported that Meier's wife was injured in a previous attack in October 2015, after a worker on the smallholding hit her on the head.
Free State Agriculture (FSA) condemned the latest attack and all violence against farmers.
Farmers should implement and make use of support networks, FSA chief executive Gerhard Kriel said.
In a separate incident on a farm outside Ladybrand in March, two men stabbed a 40-year old farm manager to death and allegedly raped his wife at their home.
The men took the couple's bank cards and cellphones before fleeing the scene in their car.
FSA said it worked closely with the police and the SA National Defence Force to improve safety at the border.
Ladybrand is about 20km from the Maseru border post into Lesotho.
Source: News24