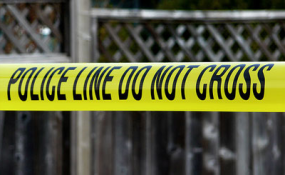 Photo: Capital FM
A gang of hijackers have returned an 11-month-old baby girl, who was in the vehicle they had hijacked in Avoca, north of Durban, safely to her mom.
Shortly after hijacking the baby's mother's Mercedes Benz on Monday night, the hijackers turned the car around after realising the baby was in the back seat, police said.
Police spokesperson Colonel Thembeka Mbhele said on Tuesday that the car was later recovered. A case of carjacking is being investigated.
"It is alleged yesterday (Monday) at 18:25, the victim was driving her vehicle out of the driveway at Partham Road in Avoca, with her 11-month-old baby in the car, when she noticed a silver VW Polo drive past her. The vehicle stopped a few metres away and three unknown men came running towards her. At gunpoint they forced her out," she said.
Mbhele said the armed men then fled the scene in the complainant's white Mercedes Benz.
Andreas Mathios, community and media liaison officer for private security company Blue Security, said the men, who "showed some heart", did not realise that the baby was seated on the back seat when they hijacked the vehicle.
"But as they fled the scene, they noticed that the baby was still sitting in the back seat of the vehicle. They stopped the car and returned the child to the victim," Mathios said in a statement.
He said the hijackers then fled in the stolen vehicle, which also contained the victim's purse, keys and cellphone.
"A vehicle tracking firm later traced and recovered the vehicle," he said.
Mathios later told News24 that when he got to the crime scene, one of their security guards told him the family had already left for counselling.
Source: News24