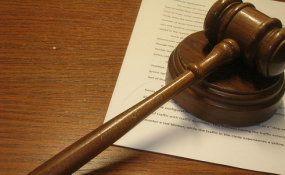 Photo: Flickr
After spending more than 10 years in prison for murder, Ntshavheni Samuel Nndwambi is a free man thanks to a Supreme Court of Appeal (SCA) ruling in terms of which his immediate release was ordered.
Tshimangadzo Leroy Mushweu implicated Nndwambi and others in the killing of prominent principal, Shavhani Ramusetheli.
"The appeal against the convictions for murder and robbery with aggravating circumstances is upheld and the convictions and sentences on those counts are set aside," Appeal Court Judge Carole Lewis ruled.
Nndwambi, along with three other people who were not part of the appeal, were charged with murder, robbery with aggravating circumstances and attempted murder. Nndwambi was sentenced to life in prison for murder and 20 years for robbery in the Limpopo High Court in Thohoyandou.
In 2007, then Acting Judge Ephraim Makgoba denied his application for leave to appeal. Makgoba is the current Judge President of the Limpopo High Court.
According to the SCA, Makgoba accepted an extra-curial admission and convicted all four of the accused on the strength of that admission alone.
However, Lewis said: As the State has conceded, the admission incriminating the appellant (Nndwambi) should not have been sufficient to discharge the State's onus of proving the appellant's guilt beyond a reasonable doubt.
"The appellant denied any involvement in the commission of the offences and no evidence was led by the State other than that of the accused who incriminated his co-accused."
Lewis said although Nndwambi's appeal was set down for hearing on August 15, 2018, the SCA had considered counsels' heads of argument and the record of the trial.
"The registrar of this court is directed immediately to transmit the order of this court to the detention centre in which the appellant is being held, so that he can be released from custody immediately," Lewis ordered.
Nndwambi is the second person to be acquitted by the SCA.
In 2016, the SCA set aside Nndwambi's co-accused Marcus Nndateni Mulaudzi's convictions for murder and armed robbery.
This, after he had already spent 10 years behind bars. Mulaudzi previously told News24 that he only met his co-accused two days before Ramusetheli was murdered.
"I was arrested and sentenced to life in prison for something I never did. The first accused was never my friend and on the evening of the murder, I had parked my employer's taxi and I went home. So I was very confused when I was arrested."
The SCA had previously found that Mushweu was a poor witness who went to "great lengths not only to minimise his role at the expense of the appellant but also to exonerate himself".
It further said the first accused was the only witness who gave incriminating evidence against Mulaudzi at the trial.
Source: News24