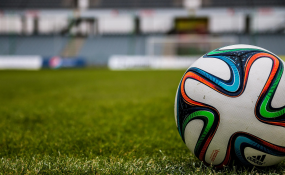 Photo: Pixabay
By Felix Warom Okello
Two South Sudanese refugees have died in a fight that erupted in a video hall, where they were watching a World Cup football match.
The incident, according to the police, occurred during a game between Brazil Vs Switzerland on Sunday night at Tika Zone in Rhino Camp Settlement.
Arua Regional Police Commander, Mr Jonathan Musinguzi said the fight was between a group of Nuer tribesmen who attacked members of the Dinka tribe.
Mr Musinguzi identified the two Dinka tribesmen who died in the fight Nabuk Jimak, 50, and Son Majok, 18.
"This is unacceptable and we are working to ensure that no more deaths are registered. We are working with Office of the Prime Minister (OPM) to ensure that there is peace and no extension of such tribal differences occur in the camp," he said.
Recently, the police conducted community policing in the camps to discourage violence especially between the Nuer and Dinka tribes.
He said: "The refugees should know that they will be arrested and tried under Ugandan laws. So, we urge them to control their anger and live in peace when they are here [in Uganda]. We shall not entertain acts of revenge."
Arua Brigade Commander, Col. Bernard Tuhame said acts of violence will not be accepted in the camps.
"Why should you kill just because of football? We will investigate why the matches were organised to be watched in the camps because these people still have tribal grudges. But we shall ensure that peace prevails in the camps," he said.
The fight that continued until Monday morning forced to some refugees to flee to nearby bushes.
The police have embarked on an operation to resettle them.
Last month, violence broke up in Omugo Settlement Camp after the South Sudanese protested the delay by humanitarian agencies to deliver food supplies to them.
Four refugees who reportedly perpetuated the violence were arrested and charged with causing malicious damage to property.
During that violence, the refugees destroyed computers belonging to relief agencies and stole some items.
Efforts to speak to the Refugee Desk Officer in OPM, Mr Solomon Osakan, were futile since he failed to pick our repeated calls.