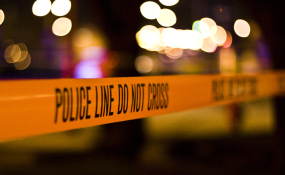 Photo: Tony Webster/Flickr
By Ulieth Ngarabali
Mkuranga — At least 14 people are reported to have been died, and four others seriously injured after a commuter bus they were traveling in (Daladala) collided heads on with a truck on Monday, June 25.
The accident occurred around 4.00 AM at Dundani, in Mkuranga district, in Coast region.
Mkuranga hospital, senior medical officer, Dr Stephen Mwandambo confirmed the incidents and added that the bodies are currently preserved at the hospital.
He further revealed that the hospital has also received 4 people, who were injured in the accident, highlighting that among them one is in critical condition.
"We are currently treating their injuries and especially the one who is in critical condition, to save his life," he said.