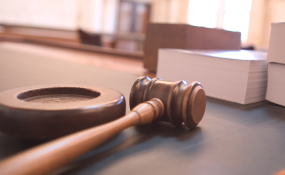 Photo: Joe Gratz/Flickr
An empty marshmallow bag, the plastic top from a bought cake and potato peels lay on the ground on Monday near the shallow grave where 6-year-old Stacey Adams' body was found in Eastridge, Mitchells Plain.
A few streaks of what seemed to be blood could be seen in the grave.
"The last time she was seen was when she went to her granny Laeeqah over the road to watch cartoons. She liked Mr Bean ," her mother Sasha-Lee, 24, told News24 quietly.
When her daughter went missing, Sasha-Lee initially thought the little girl had gone to a birthday party up the road.
Stacey lived with her granny in a grey house over the road, but she would sometimes stay with Sasha-Lee, who lived with her boyfriend in a wendy house outside a council house.
Sasha-Lee's boyfriend is understood to be the man arrested during chaotic scenes in Delarey Street on Sunday as police fired rubber bullets to get him out of the area in a Nyala. The main house was also torched.
Before the grieving mother could continue speaking to News24, police arrived and asked that she and her mother to go to the police station for a follow up.
As the police car drove off, a group of men shouted: "There's blood!"
They gathered around the wendy house in the front yard of the breeze block council house and pushed at it until it rocked against the wall of the house.
They shouted directions to a man trying to crawl under the wendy house. He managed to pull out a large silver and black butcher's knife, holding it with a piece of paper.
It was carried away for safekeeping for the police, with residents furious that officials had not found it.
Although there was blue and yellow police tape around the front of the wendy house, some residents wearing yellow kitchen gloves picked through the rubble looking for more clues.
They also carried off a sharp silver object, picked up using a piece of plastic.
When Police Minister Bheki Cele arrived at Stacey's grandmother's house, people shouted: "You are the minister of BEE!"
Cele went into the house for a private meeting with Stacey's family.
There were similar shouts of anger when DA members arrived and people asked: "What are you doing here? Don't you have rates to push up?"
Spokesperson for the group Gatvol Capetonian Fadiel Adams, blamed apathy over drugs, and severe poverty, that created overcrowded living spaces, as the main contributors to Stacey's death.
Source: News24