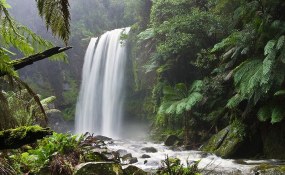 Photo: Diliff/Wikipedia
By Kari Mutu
Two East African conservationists, Munir Virani of Kenya and Olivier Nsengimana of Rwanda, are the recipients of the prestigious Whitley Award 2018.
The prize was presented by Britain's Princess Ann at the Royal Geographic Society in London in April.
Referred to as the "Green Oscars," every year the Whitley Fund for Nature identifies six global conservationists to win the award. They share a prize of £240,000 ($316,000).
Virani's initiative is called "Game of Poisons: A Strategy to Save Kenya's Threatened Vultures."
In 2016, the project helped realise a nearly 50 per cent drop in vulture poisoning in the Maasai Mara region.
Olivier Nsengimana, a veterinarian turned conservationist, was honoured for his pioneering efforts to save the grey crowned crane.
Tall and attractive, grey crowned cranes are categorised as endangered on the IUCN Red List of global biospecies status.
"It is a huge honour, especially in a country where lions, elephants and rhinos take centrestage and the bulk of funding," said Virani. He is vice president and global director of The Peregrine Fund, a bird conservation organisation.
Kenyan-born Virani studied Zoology at the University of Nairobi, and has a PhD in Biomedical Sciences and Medicine from the University Of Leicester, in the UK.
Virani cut his teeth in Asia in 2000, where he led a team of Peregrine Fund scientists researching the decline of Asian vultures.
He found a similar crisis with African vultures suffering from habitat loss, and eating dead animals poisoned by poachers or by pastoralists retaliating against livestock predators.
African vulture numbers have dropped by over 70 per cent in 30 years.
Virani's programme works to reduce human-wildlife conflict through predator deterrents, fortified cattle kraals, raising awareness of the role of vultures in maintaining healthy ecosystems, and training conservation champions among the Maasai youth.
"The bulk of the funds will be used to recruit vulture liaison officers and scouts to be the eyes and the ears on the ground, and responding to human-wildlife conflict," said Virani of his share of the prize money.
Threats to cranes
In the wild, cranes are threatened by poaching to supply the illegal pet trade in Rwanda where they are a symbol of prosperity and long life. But cranes rarely breed in captivity.
Cranes are also vulnerable to human population growth, drainage of swamps and other activities causing dwindling wetland habitats used as breeding sites.
By 2012, there were less than 500 wild cranes in the wild.
"We aim to change the status from 'currently reducing' to 'increasing' in Rwanda," says Nsengimana, who has a Master's in Veterinary Sciences from the University of Edinburgh.
Nsengimana's work builds upon his lifelong fascination with grey crowned cranes. As a child, he enjoyed watching them at the nearby river.
In 2014, he formed the Rwanda Wildlife Conservation Association (RWCA), a non-profit organisation for research and conservation of Rwanda's threatened species.
Previously he was a wildlife vet for the conservation group Gorilla Doctors, caring for mountain gorillas and gaining practical knowledge in biodiversity conservation.
In 2014 he established an amnesty programme for Rwandans to declare illegally owned cranes without penalties.
The captive cranes are tagged, recorded in a registry, quarantined then transferred to a rehabilitation facility in Akagera National Park.
To date, over 140 cranes have been reintroduced to the wild and some have reproduced.
Nsengimana says he will use the prize money to recruit a national network of conservationists to help monitor crane populations, engage and educate local communities about their importance, and report illegal activities such as poaching.
"We would like our project to be a role model for neighbouring countries in saving a species from illegal trade," he said.