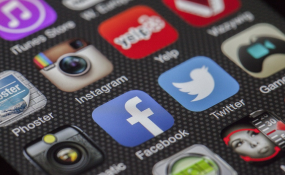 Photo: Pixabay
By Juliet Kigongo
A 23-year-old student of Uganda Christian University (UCU) has been convicted after pleading guilty to charges of broadcasting pornographic material and computer misuse.
Lillian Rukundo was on Monday arraigned in Buganda Road Court in Uganda's capital Kampala and charged with 10 counts before being convicted on her own plea of guilty.
Prosecutions claims that Rukundo in 2017 while in her hostel in Mukono District produced a video of herself masturbating and shared it through social media for purposes of sexually arousing whoever watched it.
She has been charged with 10 counts of broadcasting pornographic material.
However, she awaits sentencing.
This comes just days after the same court last week convicted and sentenced a 25-year-old love-struck student to two years for stalking a female Member of Parliament.
Brian Isiko, a student at YMCA Jinja Branch was last Thursday convicted on his own plea of guilty to counts of cyber harassment and offensive communication.