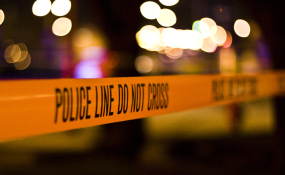 Photo: Tony Webster/Flickr
analysis
By Rebecca Davis
There is still no information forthcoming about the explosive devices discovered around Durban in early July 2018, and no arrests have been made. The Hawks are adamant that the matter is being given the highest priority, and the news that the Crimes Against the State unit has been brought in to investigate is reassuring evidence of this. At the same time, it's worth reiterating what is at stake.
The last time South Africans knowingly lived in fear of public bombings was more than 20 years ago.
From its launch in 1995 until its spine was broken around 2002, the Cape Town-based organisation People Against Gangsterism and Drugs (Pagad) used pipe and petrol bombs, in particular, to wage war against targets which expanded from gangsters and drug-dealers to include mosques, synagogues, police stations, shopping centres and restaurants.
The group's bombing of the Planet Hollywood restaurant at the V&A Waterfront in 1998, leaving one person dead and 27 injured, drew international condemnation and led to the US State Department classifying Pagad as a terrorist group.
By the early years of the 2000s, Pagad was largely a...