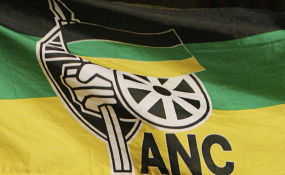 Photo: Supplied
analysis
By Marianne Merten
By excluding communal land from the current expropriation without compensation deliberations, the ANC not only entered into an elite pact with traditional leaders, but also agreed to the effective continuation of bantustan boundaries. It's a decision that fails the constitutionally guaranteed national commitment to land reform, restitution and equitable access to land - and leaves some 18-million rural South African residents without the security of tenure set out in Section 25(6) of the Constitution.
Land is political. And for the ANC it has often been an ideological choice of who should really stand to gain, regardless of its pro-poor rhetoric. Right now the scales are once again tipped in favour of traditional leaders, who draw their power base from presiding over communal lands, effectively the former bantustans.
That is in no small part due to Zulu King Goodwill Zwelithini's mobilisation last week, days after the start of countrywide hearings of Parliament's constitutional review committee on a constitutional amendment for land expropriation without compensation.
Against this backdrop, last week's royal land imbizo at Ulundi touted a narrative of traditional leaders and the Ingonyama Trust being...