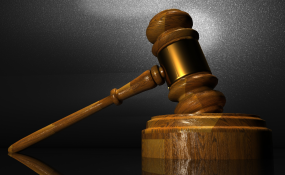 Photo: Pixabay
By Werner Menges
Pornographic material was found stored on a cellphone belonging to a former Otjiwarongo school hostel supervisor who is accused of having sexually abused 10 boys during a three-year period from 2013, a judge heard - and also saw - in the Windhoek High Court yesterday.
Having heard testimony that Merven Nguyapeua (48), who was employed as a hostel supervisor at Karundu Primary School at Otjiwarongo before his arrest, showed pornographic video clips on his cellphone to boys at the school, judge Alfred Siboleka yesterday got to see the nature of the material found stored on the phone as well.
Especially one of the video clips - showing a sadomasochistic scene in which a woman mercilessly dishes out some painful punishment to a naked man - is not for the squeamish, and it also elicited some on point remarks from the judge.
Judge Siboleka dead-panned, after seeing a couple of seconds of a scene in which a woman repeatedly kicks a naked, spread-eagled man where it must have hurt him most: "I should think he's hurt in the process."
He also commented that he doubted there was enjoyment on the part of the man in the video clip, before concluding: "He must have sought medical advice."
Parts of the video clips were shown in court after the director of the National Forensic Science Institute of Namibia, Paul Ludik, had told the judge that he found four pornographic videos stored in the memory of a phone that he was asked to investigate.
The phone belonged to Nguyapeua.
Ludik said the four video clips had been deleted, but - like most recently deleted material on phones or computers - could still be found stored in the phone's memory.
Data on the phone also showed that the videos had last been accessed on 28 February 2016, Ludik told the court.
Nguyapeua was arrested at the start of March 2016.
He denied guilt on 32 counts of rape and 27 alternative charges of committing or attempting to commit a sexual act with a child under the age of 16 at the start of his trial three weeks ago.
The state is alleging that Nguyapeua raped 10 boys during his stay at the hostel of Karundu Primary School. The incidents are alleged to have taken place from the second school term of 2013 until February 2016.
Nine of the 10 boys allegedly raped by Nguyapeua were under the age of 16 when sexual acts were committed with them, according to the state's indictment. Two of them were 13 years old at the time of the alleged incidents, six were 14, and one was 15 years old.
Several of the boys have so far testified before judge Siboleka, telling him about incidents during which, according to them, Nguyapeua sexually molested them and, in some instances, also got them to sodomise him.
Defence lawyer Milton Engelbrecht has been telling the witnesses that Nguyapeua was denying that he performed sexual acts with any of the boys. According to him, he also did not know how to store or access any video clips on his phone, which a friend had given to him in December 2015, and only knew how to make and receive calls, and how to send and receive text messages with the phone, Engelbrecht has said.
The trial is continuing.
State advocate Seredine Jacobs is prosecuting.
Nguyapeua is being kept in custody.