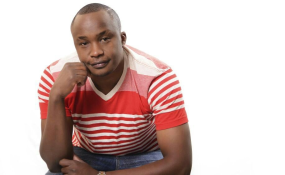 Photo: Jaguar/Facebook
By Thomas Matiko
Starehe MP Charles Njagua, popularly known as Jaguar, claims he has been hospitalized after picking a fight with Nairobi City Council officers.
The youthful MP announced that he is admitted at Karen Hospital after getting injured during a scuffle with the askaris.
Jagua had on Thursday morning gone to Marikiti Market to protest alleged harassment of traders by the county askaris. The traders were also demanding the release of their chairman who had reportedly been arrested earlier.
In the ensuing commotion, the 'One Centimeter' hit maker allegedly broke his leg and was rushed to Karen Hospital.
Jaguar announced his hospitalisation on his Twitter account while responding to a cheeky comment from a follower.
Come visit me at Karen hospital... broke my leg at Marikiti market when fighting with county officers who harassing traders.
- Hon. Jaguar (@RealJaguarKenya) July 11, 2018
The follower BenAli Jabali had tweeted; "In Uganda Bobi Wine has been arrested earlier today while heading to parliament to oppose Social media Tax. In Kenya Jaguar is still releasing silly songs."
In response Jaguar tweeted; "Come visit me at Karen Hospital broke my leg at Marikiti market when fighting with county officers who are harassing traders."
The post elicited mixed reactions from his followers.
Humphrey Moturi; "Good leaders don't show their might by fighting kanjo. Instead make laws which protect the rights of those hawkers."
Arap Njoroge; "I thought you could say Mama Lucy Hospital."
John Bull; "Kama ako na uwezo Karen Hospital why should he go to Mama Lucy?"
Sheikh; "So why didn't you go to Kenyatta. You mislead people to riot and when you are injured you go to Karen and walala hoi are taken to Kenyatta ama kwa dispensary."
Mercy Dolla; " Were you elected to fight? Anyway pole."